The Course of Electrical Engineering was Introduced in 2016 and affiliated to The MAKAUT. The department provides four years B.Tech. degree course of Electrical Engineering and follows the curriculam of MAKAUT. It has an intake of 63 at first year. The department has well equipped laboratories and well qualified teaching faculties and staffs. The department has collaboration with various industries. The department regularly organize technical industrial visits, training program, seminars, expert lectures and workshop for the students. The department is headed under the Vibrant Leadership of principal, Dr. Prabal Deb. His area of intrest includes Power System, Electrical Machines, Solar Energy and non-conventional energy. He is having the total expercience of 16 years working in Industry & Teaching.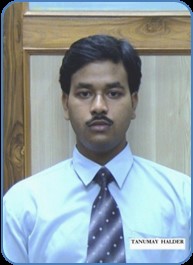 Welcome to the Department of Electrical Engineering of Cooch Behar Government Engineering College. The department is continuously making efforts to impart cutting edge knowledge. The department is running Under Graduate & Post Graduate programs. The specialization in Post Graduate program is Power System Engineering.

Our UG program has always been known to be one of the best in the institution. The department will set up many state of art laboratories, such as High Voltage & Relay lab, Control Systems lab, Machines lab, Measurement lab, Simulation lab, Power Electronics lab, & Analog Electronics lab and most of lab is under progress.

Faculty member and Technical stuff of our department are always involved in cutting edge research apart from passionate teaching. We are proud to have an exceptionally dedicated, motivated & experienced faculty and Technical Stuff as our Electrical Engineering family members. We constantly look or bright enthusiastic students who have passion to participate in all our activities & promote them to the level of leaders.

Finally, our department has a long valued tradition of striving for excellence in whatever we do. I hope we will be able to maintain this in future too.
TANUMAY HALDER
HOD & Assistant Professor of Electrical Engineering
Cooch Behar Government Engineering College



Faculty Member & Technical Assistant



Photo
Faculty Name
Experience(in Years)
Designation
Qualification
Specialization
Dr. Prabal Deb
17 years
Principal & Professor in Electrical Engineering Department
B.E., M.E., PhD (Engg.)
Power System, Electrical Machines, Solar Energy and non-conventional energy
SK RABIUL HOSSAIN
3 YEARS
HOD & Assistant Professor
M.Tech
Power Electronics & Drives
ATANU MAJI
3.5 Years
Assistant Professor
M.E
Power System
TANUMAY HALDER
7 Years
Assistant Professor
M.E. ,B.Tech
ILLUMINATION ENGINEERING
Saptaparna Basu Roy Chowdhury
3Years 10 Months
Assistant professor
M.Tech In Electrical Engineering(Electrical Power)
Electrical Power
Sl. No.
Laboratory Name
Details
1
Basic Electrical Lab
Well-equipped laboratory as per MAKAUT curriculum
2
Electric Circuit theory Lab
This labs are under progress
3
Field theory Lab
4
Electric machine-II Lab
5
Power system-I Lab
6
Control system-I Lab
| Sl. No. | Details | Year of Publication |
| --- | --- | --- |